As the world's OECD nations try to dramatically reduce their carbon emissions, one target for change are the mass areas of urbanization – cities! Energy efficiency and cost reduction have been two key drivers pushing the growing trend of the smart transformation of buildings and cities. And advancements in technology, especially smart lighting, are enabling this transformation with various degrees of success.
However, it's not all a hedge of roses. The process of transformation is frequently met with some level of hesitancy and caution. The initial outlay of installing energy efficient lighting solutions is high with significant costs associated with all the equipment, integration required, and installation services. There is also concern about unintentionally creating a wide attack surface for cyber criminals. With access to the hardware, they would not find it that difficult to breach the network that a fleet of smart lights would be connected to.
It can also be difficult to identify the right lighting solution for a specific need with there being numerous systems comprising various hardware components such as switches, dimmers and sensors that need to be paired up with control systems and software. All of which will vary depending on how the lights will be used and managed.
However as the price for LED lights continue to fall and the cost savings become further demonstrable, more buildings and cities will get on board to achieve the multiple benefits of making our future smart. We've provided a top five list of smart lighting companies that are leading the way in transforming the spaces we live in, and the reasons why they're leading the market.
Omniflow's light posts have great appeal for the way they use sustainable energy. They can be powered by either solar panels or wind turbines that are integrated into the build and have the capacity for energy storage. The self-sustainable energy consumption gives them great versatility, and they're able to be used in locations that are both on and off the grid. Workers have enjoyed the fact that they're easy to install and have applied them to some surprising use cases, well beyond that of street lighting, to video surveillance, charging electric bikes and Wi-Fi connectivity docks.
Based in the Netherlands, HBI lighting has won multiple contracts which it attributes to its open wireless management system, that using LoRa as the communication protocol, it can be applied to an endless array of applications. Customers set up the wireless management to whatever exacting specification they have, and then further expand it to meet the requirements of their other applications. The solution offers great versatility and the ability to manage everything remotely.
With the ability to control the brightness level, Tvilight is often chosen for the many different control elements that can be customized. For example, users can control how many lights light-up from motion sensors that send an alert to nearby poles, the times in which the lights are on at night, and the extent to which they're dimmed (for example 20% strength or 70% strength). This customization of features allows cities to manage costs more efficiently by only paying for consumption when it's needed, and minimizing the light pollution. Which sums up to a more environmentally friendly approach.
Another ideal solution to reduce energy consumption and electricity costs, WeLight makes this achievable with its flexible and modular settings that offer great customization and it's interoperability that is perhaps more reliable than most others. Those responsible for maintenance in smart cities will particularly like how the system will provide you with metrics in real time to track and manage the equipment, energy consumption, and support proactive maintenance.
An initiative headed up by the European Union, the Humble Lamppost provides the opportunity for cities wishing to digitize their infrastructure to pick and mix their solutions to best meet their needs. Options extend well beyond the typical upgrade to LED lighting and smart lighting controls. Solutions can be adapted, tailored to the distinct needs of cities versus communal areas. In this initiative, the physical lamppost is put to maximum use as a structure to also enable safety features like CCTV and push-to-talk, environmental monitoring sensors, enable mobile connectivity, digital signage, EV charging docks, and boundary setting for foot traffic.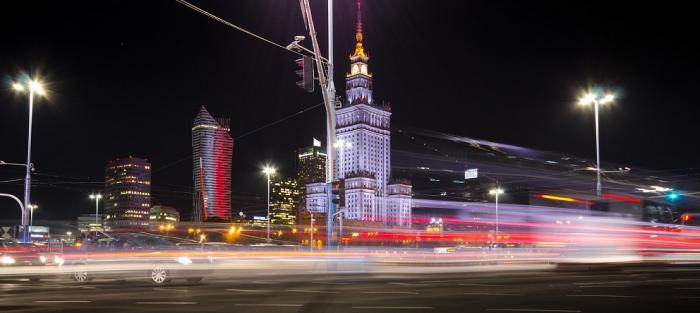 This list of smart light vendors barely touches the surface in terms of what's available in the market. Those in search of a solution should plan out what their specific needs are and delineate between what's essential and the features that would just be nice to have. When planning this out, it's important to keep cybersecurity on that list of must-haves.  Security is the feature that will lock in sales and drive market growth.
The value of any smart lighting solution would be eliminated with a single breach that can not only stop the light from working properly, but could present a risk to the entire network in which it sits. Also, security doesn't just entail data encryption and some patching updates, it needs a security agent that works in real time to detect and block threats throughout its life span. Seize all the benefits that smart lights have to offer, but do it wisely.